The Office of Pre-Health Professions Student Development was established to help students interested in careers in the health professions easily access information about career options as well as better understand the intricacies of a successful application to a health profession program. We want students to know that it is critical for them to understand as early as possible in their academic careers both the academic and non-academic requirements each program has for admission. It is our hope that the Office will come to be recognized by students as a source of information that is consistent, reliable and easily accessed.
The Office works to accomplish its goals through a number of activities, including:
sponsoring information sessions on various programs in the health sciences
hosting workshops on a variety of topics relevant to the pursuit of a career in the health professions
outreach to student groups at UNM, regional universities as well as local and regional high schools
offering curriculum targeting freshman pre-health professions students through the Freshman Learning Communities program
individual advisement.
Workshop topics include:
Shadowing Orientation and Credentialing Workshop (required to shadow at UNM Hospital)
Building a Successful Medical School Application
Let's Talk: Preparing for your Health Professions Program Interview
Creating Your Personal Statement: Writing the Most Important Essay of Your Life
For more information on programming, office hours, or to schedule an appointment, please contact us via email: prehealthprofessions@unm.edu
Program Opportunities
Shadowing Orientation and Credentialing Workshop
| | | |
| --- | --- | --- |
| March 9 | 10am-12noon | University College Conference Room, UAEC room 265 |
Shadowing Orientation and Credentialing Workshop
| | | |
| --- | --- | --- |
| March 22 | 1 - 3pm | University College Conference Room, UAEC room 265 |
1st Annual UNM Health Professions Symposium
| | | |
| --- | --- | --- |
| March 25 | 8am-5pm | UNM Student Union Building, Seating is limited and preregistration is required. |
Information & Registration
---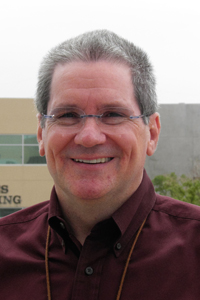 James McKinnell, MD
Director, Office of Pre-Health Professions Student Development